Challenges to education in an era of uncertainty
Abstract
The RANGSIT JOURNAL OF ARTS AND SCIENCES (RJAS), the most recent academic publication of Rangsit University, is being launched at a time when the world is experiencing shifts in culture, language and capital, largely due to the globalisation of everyday life. The rise of communication technology has helped to ignite the explosion of new knowledge that began in the 1950s. The resultant change has been swift and rapid and, for many, the speed of progress, especially in emerging fields like technology, communication, health care, food science, energy sources, environmental and transportation sciences has been entirely unpredictable. Academics, researchers, administrators, legislators and people in general, particularly those who have been at the top of their profession, are nowadays occasionally caught off-guard by the emergent expansion and the multitude of initiatives in a variety of fields. In this foreword, I briefly outline the challenges that universities are facing in this new era and discuss their implications to education, research and, ultimately, to the contribution that the RJAS seeks to make in these areas of development.
References
Barrie, S.C. (2004). A research-based approach to generic graduate attributes policy. Higher Education Research and Development, 23 (3), 261-275.
Bullas, J. (2011). 50 Amazing Facts and Figures about Google. Retrieved June 17, 2011, from http://www.jeffbullas.com/2011/05/16/50-amazing-facts-and-figures-about-google/
Efrati, A. (2011). Google Notches One Billion Unique Visitors Per Months. In the Wall Street Journal (online) – June 21, 2011. Retrieved June 22, 2011, from http://blogs.wsj.com/digits/2011/06/21/google-notches-one-billion-unique- visitors-per-month/?mod=e2tw
Fisch, K., McLeod, Sc., & Bronman, J. (2008). Did You Know? Retrieved April 21, 2011, from http://www.youtube.com/watch?v=5o9nmUB2qls
Kiplinger staff, (2011). 10 Jobs that Didn't Exist 10 Years ago. Retrieved June 17, 2011, from http://finance.yahoo.com/career-work/article/111973/jobs-that-didnt-exist-10-years-ago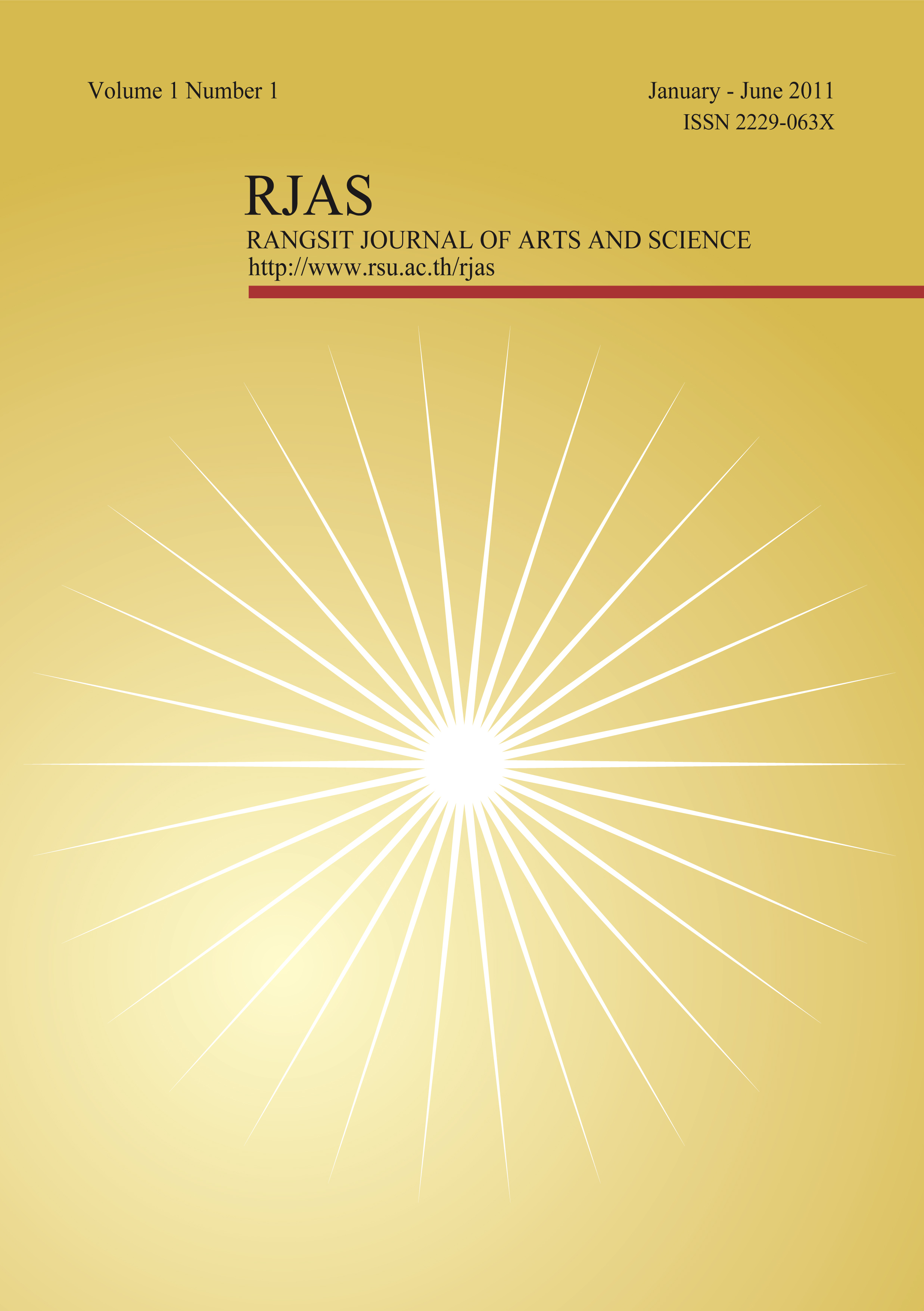 Downloads
How to Cite
Arthit Ourairat. (2023). Challenges to education in an era of uncertainty. Journal of Current Science and Technology, 1(1), 1–3. Retrieved from https://ph04.tci-thaijo.org/index.php/JCST/article/view/619
Section
Notes or Short Communications
License
This work is licensed under a Creative Commons Attribution-NonCommercial-NoDerivatives 4.0 International License.