Effects of a research-based learning approach integrated with self-monitoring on enhancing the critical reading skills of upper secondary school students
Keywords:
self-monitoring, critical reading skill, research-based learning
Abstract
This study examines the extent to which the critical reading skills of upper secondary school students are enhanced through a research-based learning approach integrated with self-monitoring program.  Participants consisted of 16 upper secondary school students enrolled on an English reading course at a public Thai upper secondary school.  A critical reading pre-and post-test and interviews were employed to gain information for data analysis.  The results from both instruments showed insignificant difference in the students' critical reading ability.  It was also found in the interview that the skills of making inference and forming judgments tended to be more challenging for students than investigating sources, identifying the author's purpose, and distinguishing facts from opinions.
References
Acott, J. N. (1985). The promotion of critical reading skills in the high schools. Language Arts Journal of Michigan, 1(1), 13-15. DOI: 10.9707/2168-149X.1770
Alderson, C. J. (2000). Assessing reading. Cambridge, UK: Cambride University Press.
Attaprechakul, D. (2013). Inference strategies to improve reading comprehension of challenging texts. English Language Teaching; 6(3), 82-91. DOI: 10.5539/elt.v6n3p82
Bandura, A. (1986). Social foundations of thought and action: A social cognitive theory. Englewood Cliffs, NJ, USA: Prentice Hall.
Brew, A. (2006). Research and teaching: Beyond the divide. Basingstoke, England: Palgrave Macmillan.
Crookes, G., & Lehner, A. (1998). Aspects of process in an ESL critical pedagogy teacher education course. TESOL Quarterly, 32(2), 319-328. DOI: 10.2307/3587586
Jiang, F., & Roberts, P. J. (2011). An investigation of the impact of research-led education on student learning and understandings of research. Journal of University Teaching & Learning Practice, 8(2), 2011, Article 4. Available at: http://ro.uow.edu.au/jutlp/vol8/iss2/4
Katib, A. (1997). A descriptive study of Thai EFL students' comprehension monitoring strategies when reading in English. (Doctoral dissertation), University of Victoria, Canada. Publication Number: AAT NQ32712. Retrieved from http://www.collectionscanada.ca/obj/s4/f2/dsk2/tape16/PQDD_0004/NQ32712.pdf
Kellett, M. (2005). How to develop children as researchers: A step-by-step guide to teaching the research process. London, England: Paul Chapman Publishing.
Khabiri, M., & Pakzad, M. (2012) The effect of teaching critical reading strategies on EFL learners' vocabulary retention. The Journal of Teaching Language Skills (JTLS), 4(1), 73-106.
Kincaid, J. P., Fishburne, R. P., Rogers, R. L., & Chissom, B. S. (1975). Derivation of new readability formulas (automated readability Index, fog count and flesch reading ease formula) for navy enlisted personnel from Chief of Naval Technical Training: Naval Air Station Memphis. http://www.dtic.mil/dtic/tr/fulltext/u2/a006655.pdf
Kuder, G. F., & Richardson, M. W. (1937). The theory of the estimation of test reliability. Psychometrika, 2(3), 151-160. doi: 10.1007/BF02288391
Marchionini, G. (1988). Hypermedia and learning: freedom and chaos. Educational Technology, 28(11), 8-12.
Miller-Cochran, S. K., & Rodrigo, R. L. (2011). The Wadsworth guide to research. Boster, MA: Wadswort.
Nitsaisook, M. (2003). An analysis of Thai students' EFL reading performance and ability development. Journal of Science, Technology, and Humanities, 1(1), 77-89.
Pirozzi, R., Starks-Martin, G., & Dziewisz, J. B. (2008). Critical reading, critical thinking: focusing on contemporary issues. New York, NY, USA: Pearson Education. Bookmark http://trove.nla.gov.au/work/35204028
Quinlan, L. A. (1997). Creating a classroom kaleidoscope with the World Wide Web. Educational Technology - Special issue on Web-based learning, 37(3), 15-22. http://dl.acm.org/citation.cfm?id=282069
Shokrpour, N., Sadeghi, A., & Seddigh, f. (2013). The effect of summary writing as a critical reading strategy on reading comprehension of Iranian EFL learners. Journal of Studies in Education, 3(2), 127-138
Spache, G. D., & Spache, E. B. (1964). Reading in the elementary school (2nd ed.). Boston, MA, USA: Allyn and Bacon.
Wallace, C. (2003). Critical reading in language education. Basingstoke, NY, USA: Palgrave Macmillan.
Wallace, M., & Wray, A. (2011). Critical reading and writing for postgraduates (2 ed.). London, England: SAGE.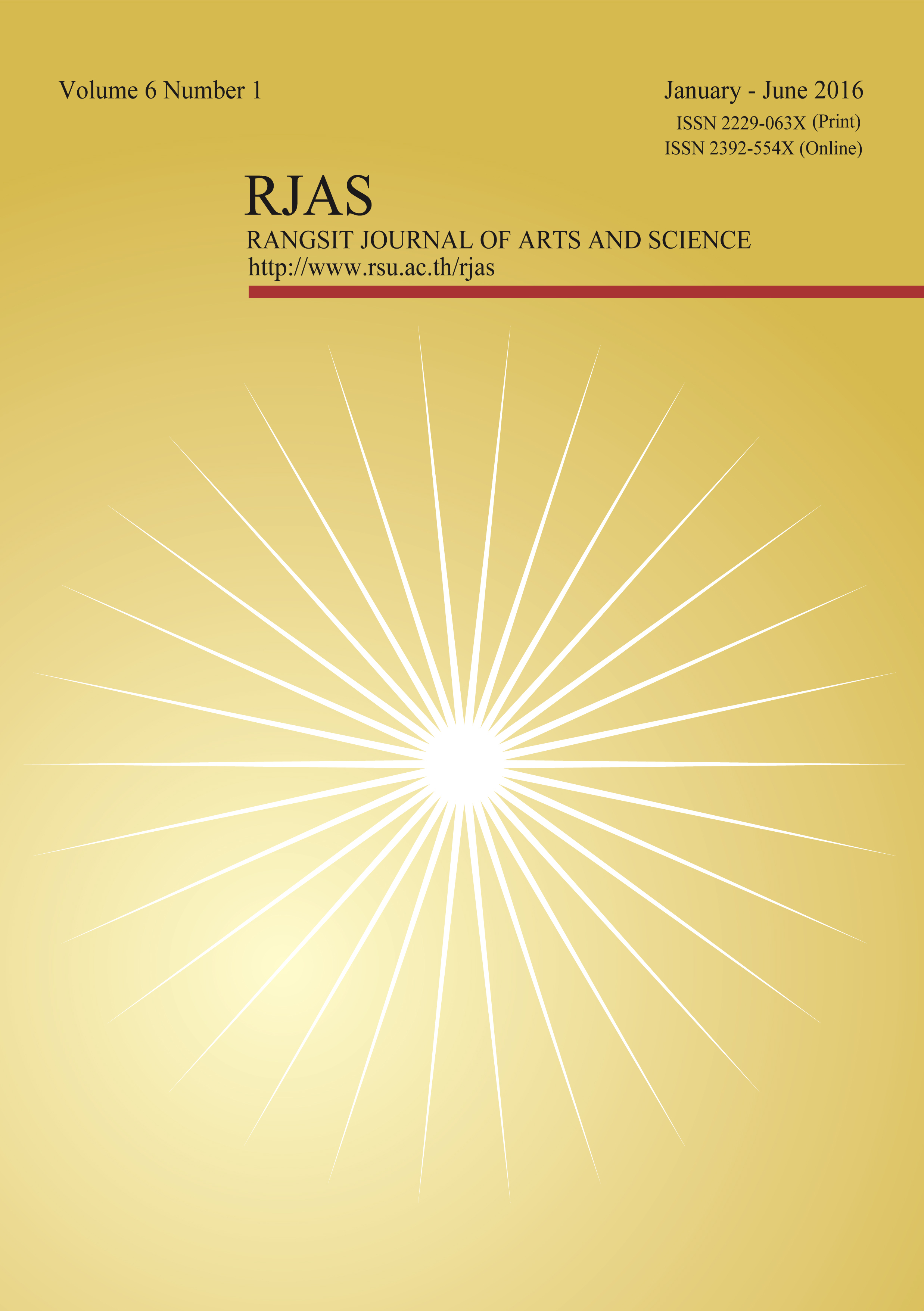 Downloads
How to Cite
Rassarin Srisirasasipon, & Pornpimol Sukavatee. (2023). Effects of a research-based learning approach integrated with self-monitoring on enhancing the critical reading skills of upper secondary school students. Journal of Current Science and Technology, 6(1), 49–65. Retrieved from https://ph04.tci-thaijo.org/index.php/JCST/article/view/512
License
This work is licensed under a Creative Commons Attribution-NonCommercial-NoDerivatives 4.0 International License.