Looking back and looking forward: Some good news
Abstract
Soon we will be welcoming a New Year, 2019. In ancient Roman religion and mythology, Janus is the god of beginnings and transitions, thence also of gates, doors, doorways, endings and time.  He is usually depicted as a two-faced god since he looks to the future and the past.  The Romans dedicated the month of January to Janus.
The writers of several recently published books have provided us with facts that give us some cause for optimism – not pessimism, with respect to the future.   I wish to share some of their findings – a kind of literary New Year's gift!
The ascent of the developing world.  We live at a time when major players on the world's stage are mired in political fighting and trade wars.  One only has to look at the daily news emanating from USA: the Office of the President, and the Congress.  Or, the turmoil which has resulted from the UK's decision to leave the European Union.  Other nations, though, are noticing that they are not immune from fallout resulting from those events: the so-called 'ripple effects'.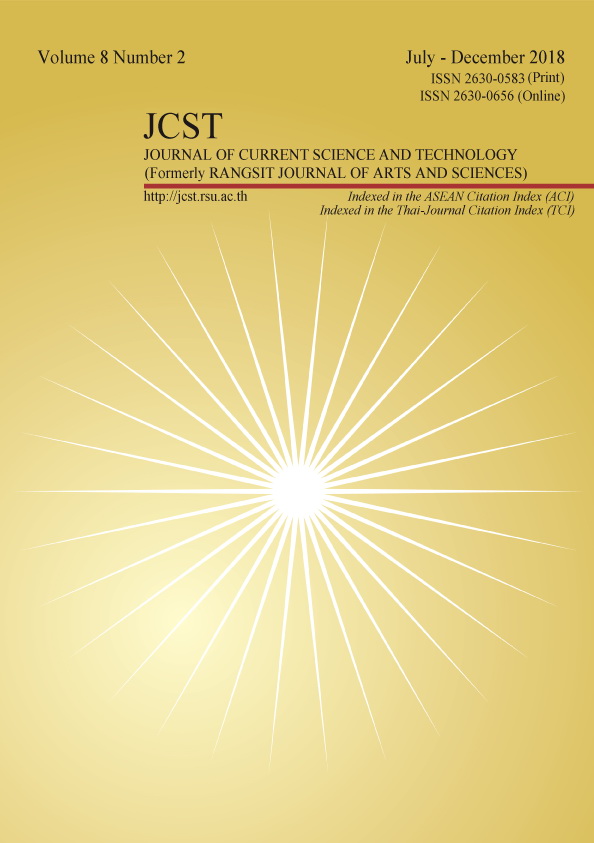 Downloads
How to Cite
Jamie Wallin. (2023). Looking back and looking forward: Some good news. Journal of Current Science and Technology, 8(2), i-ii. Retrieved from https://ph04.tci-thaijo.org/index.php/JCST/article/view/470
License
This work is licensed under a Creative Commons Attribution-NonCommercial-NoDerivatives 4.0 International License.